« Shows & Personalities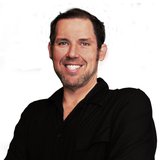 Ben Maller
On Air:

Overnights
About the Show

Ben Maller joined NBC Sports Network in November 2011 as a regular contributor to the daily "NBC Sports Talk" program. Ben traveled from Los Angeles, California to Stamford, Connecticut each month to broadcast from NBC's studios until the Spring of 2012.[4]

Some of his career highlights include being a reporter for XTRA Sports 690am in San Diego in the mid-1990s and co-hosting the Ben & Dave Show on XTRA Sports 1150 in LA (late-1990s) and the host of Dodger Talk in 1996 thru 2000. Maller joined Fox Sports Radio for the launch of the network in August 2001 as an update anchor/ weekend morning co-host.[citation needed]

Ben Maller's Fox Sports Radio Show was named the fifth best nationally syndicated sports talk radio program in Los Angeles (2012), according to the LA Daily News.[5]

Maller was the first local Los Angeles sports radio host to interview Mike Piazza after his trade from the Dodgers on May 15, 1998.[6]

Big Ben read the starting lineup of the visiting Padres at Dodger Stadium before a Dodgers game with San Diego on June 24, 1999, when PA announcer Mike Carlucci was stuck in traffic.[6]

Except for in 2009, Ben has been on the air at FSR during every Super Bowl since 2001.[6]

Worked on the Dodgers pre/postgame shows during the 1999 and 2000 seasons. Co-Hosted "Dodger Talk" with Ross Porter.[6]