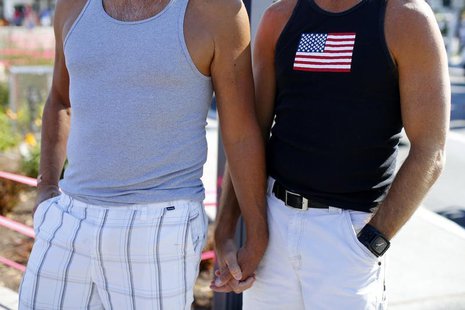 UNDATED (WSAU-Wheeler News) Wisconsin was among 32 states that asked the U-S Supreme Court yesterday to issue a definitive ruling on whether gay marriage is legal.
The Badger State's involvement came just hours after the Seventh Circuit Appeals Court in Chicago ruled that bans in Wisconsin and Indiana are unconstitutional. The justices in Washington are being given two combined cases to consider.
Wisconsin is part of a 17-state group led by Colorado, which asked the Supreme Court to consider bans in Utah and Oklahoma. All 17 of those states ban gay marriage. Fifteen other states which allow the practice asked the justices to take up three cases from Virginia, Utah, and Oklahoma. Those states asked the court to overturn the three states' bans. The Wisconsin case did not urge the justices to rule one way or the other.
A three-judge panel of the Chicago appellate court ruled unanimously against the Wisconsin and Indiana gay marriage bans. They criticized the states' justifications for the bans, which relied on tradition and the fact that gay couples cannot create babies on their own. The state Justice Department later issued a statement that the Wisconsin ban remains in place until all appeals are exhausted -- including the new one.
59-percent of voters made the ban part of the state Constitution in 2006, but polls today show that most state residents don't object to same-sex unions.