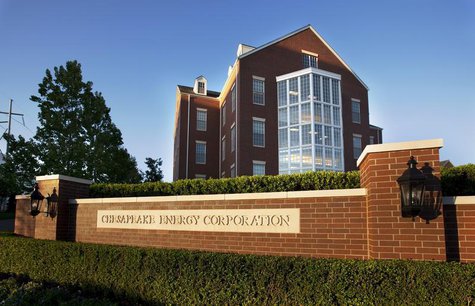 (Reuters) - Chesapeake Energy Corp , the second-largest U.S. natural gas producer, said it expects to raise more than $4 billion this year from asset sales and by spinning off its oilfield services division.
Chesapeake said the asset sales and divestitures would cut debt by $3 billion, but reduce 2014 production by 2 percent.
The company forecast a 9-12 percent rise in production this year, and said the growth rate would slow to 7-10 percent in 2015 due to the asset sales.
Chesapeake shares were down 4 percent in trading before the bell.
The company has been aggressively trying to repair its balance sheet and cut high spending programs put in place by co-founder and former CEO Aubrey McClendon.
Chesapeake has announced a number of asset sales under the leadership of Doug Lawler, who replaced McClendon last June, and has already raised about $925 million from asset sales so far this year.
The company said on Friday it agreed to sell certain producing assets in Southwestern Oklahoma, East Texas and South Texas for about $310 million. It also agreed to sell assets in southwest Pennsylvania and Wyoming for about $290 million.
The company set a capital budget of $5.5-$6.0 billion for 2015, higher than the $5.0-$5.4 billion it plans to spend this year.
Chesapeake shares closed at $28.99 on Thursday on the New York Stock Exchange. The stock has gained 44 percent in the past year.
(Reporting by Swetha Gopinath in Bangalore; Editing by Savio D'Souza)