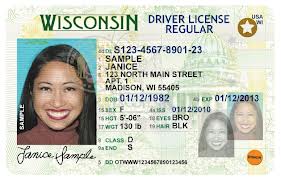 MADISON, WI (WTAQ) - Wisconsin's photo ID law for voting goes on trial Monday in the State Supreme Court.
The justices will hear arguments on two challenges to the ID law, filed by the League of Women Voters and the NAACP.
In each case, Dane County judges ruled in favor of the plaintiffs. A state appellate court later ruled that voter ID was constitutional in the League's case.
Once the league appealed to the Supreme Court, the justices decided to consider the NAACP's challenge at the same time.
Tuesday, justices have allotted one hour for each case. It's not known when final rulings are expected.
Meanwhile, two other challenges to the photo ID voting law are pending in a federal court in Milwaukee.
Republicans adopted the law in 2011, saying it's needed to fight voter fraud. Opponents say the law discourages the poor and elderly from going to the polls.
Wisconsin's ID law has been held up until the courts could decide whether it's constitutional. It's only been used once, in the February primary elections in 2012.
(Story courtesy of Wheeler News Service)