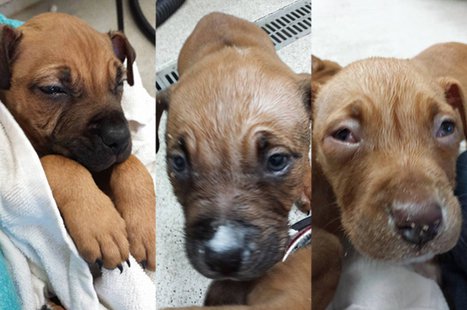 FOND DU LAC, WI (WTAQ) - Criminal charges may be sought against a Fond du Lac woman and her eight-year-old son, after the youngster allegedly abused two puppies last weekend.
Assistant police chief Steve Klein said a six-week-old pup was biting playfully with some children, when the 8-year-old boy got angry and doused the pet with bleach -- also splashing some on the second dog.
Klein said the first animal was then put in a plastic bag and tossed in a Dumpster. That dog and four others were taken into protective custody.
Humane Society officials said two puppies were being treated for chemical burns to their eyes and faces, tongue ulcers, and respiratory problems.
Klein says police expect to ask prosecutors to charge the youngster with juvenile cruelty to animals, and the mother with being a party to animal cruelty.
(Story courtesy of Wheeler News Service)