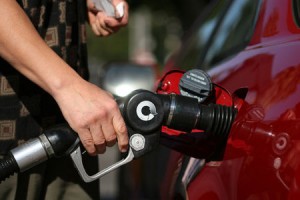 MADISON, WI (WTAQ) - The nation is reaching a milestone Tuesday, but it's not a good one for most of us.
Tuesday is the 1,000th straight day that U.S. gas prices average above $3 a gallon.
Over the past year, the Wisconsin AAA said regular unleaded dropped to a low of about $3.20 in early January.
Motorists here were not as fortunate as those in neighboring Minnesota, where the state's average price dipped below $3 for 11 days in January.
Gail Weinholzer of the Minnesota AAA says the days of paying under three bucks for gas may be gone for good.
Tuesday morning, the Wisconsin AAA reports an average price of about $3.57. That's six-tenths-of-a-cent lower than Monday, 6 cents lower than a week ago, and 3 cents higher than a month ago.