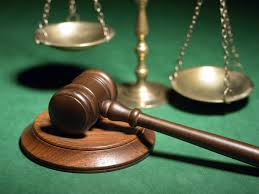 RACINE, WI (WTAQ) - A Racine County man will spend 38 years in prison for shooting a man to death in a dark pole barn.
47-year-old Scott Mertins Sr. of Sturtevant must also spend 13 years under extended supervision once he gets out.
Prosecutors said he shot 54-year-old Robert Greene, formerly of Mount Pleasant. Greene and his girlfriend were in the area for a funeral last year -- and they were sleeping in the pole barn when Greene heard a noise, stood up to investigate, and was shot.
His lawyer said Mertins was drinking when he decided to get some belongings from the barn. He told a judge Monday he did not mean to hurt anyone.
Mertins was convicted of reckless homicide. Charges of burglary, vehicle theft, and possessing a firearm as a convicted felon were dropped in a plea deal.