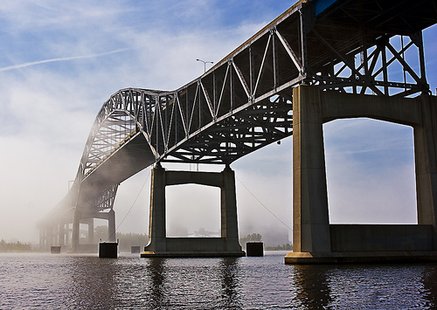 UNDATED (WSAU-Wheeler News) Wisconsin has about 60 bridges which are listed in a national directory as both "fracture critical" and "structurally-deficient." That's according to an Associated Press review of the latest National Bridge Inventory. State officials say 10 of the 60 bridges in the report have been fixed. Eighteen others are scheduled for repairs between now and 2017. Three others are closed.
Most of the bridges are in rural areas, but a couple are in downtown Milwaukee.
"Fracture critical" means that a bridge could collapse if a component like a load-bearing girder fails. "Structurally-deficient" means that a bridge needs repairs, and could eventually need major reconstruction. Almost 8,000 bridges around the country are in both categories.
Scot Becker, head of the Wisconsin D-O-T Structures Bureau, downplays the new report. He contends that Wisconsin bridges are safe. Becker says the "fracture critical" status might sound ominous -- but it only means that if one part fails, the rest of a bridge is not designed to carry the rest of the load. He says the degree of deterioration in a structurally-deficient bridge may vary from rust-to-potholes. Becker says Wisconsin either closes a bridge or imposes weight limits if it's deemed unsafe. The state has no plans to repair 27 of the 60 bridges listed as deficient or fracture-critical in the new report. Wisconsin has over 14,000 bridges at least 20-feet long.