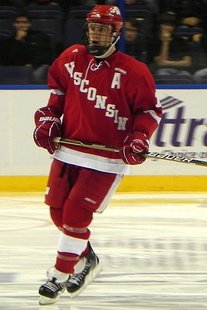 BEMIDJI, MN (WTAQ) - The Wisconsin women's hockey team will host St. Cloud State next weekend in the first round of the WCHA Playoffs.
The Badgers finished the regular season in a tie for second, after winning at Bemidji State 3-1 Saturday night.
Kelly Jaminski had a goal and an assist, as the Badgers finished at 17-9-2-2 in conference season play.
The 6th-ranked Badgers are also 21-9-2 overall.