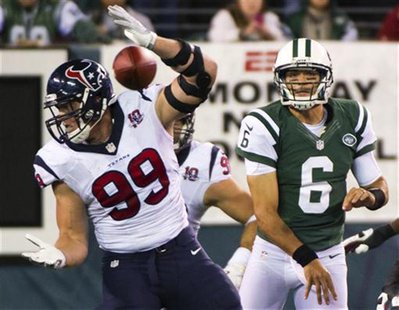 MADISON, WI (WTAQ) - Former Wisconsin Badger J.J. Watt has been named The Associated Press 2012 NFL Defensive Player of the Year.
The Houston Texans defensive end missed being a unanimous choice by just one vote.
Watt had 20 ½ sacks this past season and he blocked 16 passes.
Watt is known for getting off the line quickly. He forced 4 fumbles and recovered two as the Texans won their second straight AFC South title.