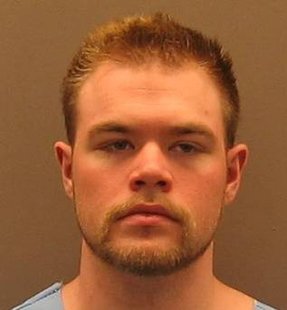 WAUPACA, Wis. (WSAU) -- The Waupaca County man convicted of killing his girlfriend has filed an appeal. 25-year-old Kevin J. Lombard was sent to prison this past May for strangulation/suffocation and homicide.
Lombard told investigators he got into an argument with his girlfriend Amelia Schmitz at a hotel August 12 of 2012. He said he tried to quiet her and restrain her by putting her in a headlock. They then fell off the bed and she became limp.
Lombard had entered a guilty plea to the charges, and was sentenced to thirty years in prison followed by twenty years on supervised release. Now, Lombard wants to appeal his conviction. The files were forwarded to the Appeals Court yesterday.
He remains incarcerated at the Wisconsin Resource Center in Winnebago awaiting word from the appellate court.