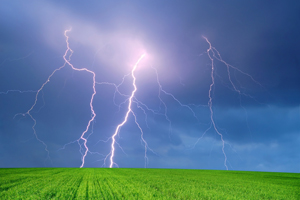 UNDATED (WSAU-Wheeler News) Two funnel clouds were spotted as another round of heavy thunderstorms hit the region late yesterday. The National Weather Service said there were reports of a funnel in the Stanley-Boyd area around 5:45 p-m, and a funnel cloud near Bonduel in Shawano County just after 7:30. Neither twister touched down.
Chippewa Falls had over two-and-a-half inches of rain in a one-hour period. Menomonie had golf-ball-sized hail.
The Weather Service said trees fell in Shawano County between Gresham and the Stockbridge Indian Reservation as winds hit 70-miles-an-hour. Officials said a tree also fell onto a building close to a group of campers near Three Lakes in Oneida County. Fallen trees were also reported in Marinette and Lincoln counties.
It was raining all night in parts of southern Wisconsin. Small hail fell for 10 minutes straight near Waukesha last evening. Just over three-thousand electric customers were in the dark as of 4:45 this morning. Wisconsin Public Service had almost 28-hundred customers out in Marinette and Langlade counties. We Energies had around 250 customers out, mostly in the Shawano area.
Much of the state will be drier and cooler today, with highs from the mid-70's to the mid-80's.