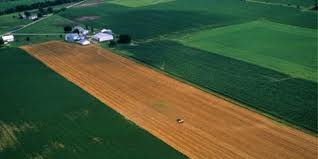 MADISON, WI (WTAQ) - The northwest quarter of Wisconsin remains abnormally dry.
That's what the U.S. Drought Monitor reported Thursday.
The heavy rains in June had finally brought an end to the state's worst drought in decades, which began in mid-2012.
However, drought conditions returned last week, as many parts of the Badger State have had very little rain since early July. 23 percent of the state's land area is abnormally dry, the same as last week.
There's no mention of rain in the statewide forecast at least until next Monday.