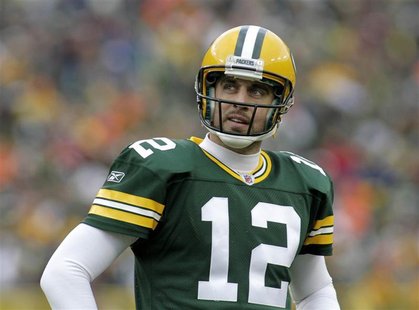 (1440 WNFL AM - Jason Miller) - Aaron Rodgers has said some pretty weird things along the way, but this may be the weirdest. Hey even high profile athletes can try to be funny. But was this a funny or a shot at a former Green Bay Packers wide receiver. Rodgers is quoted as saying this after being asked about Greg Jennings moving on, "who?" according to the Milwaukee Journal Sentinel. When the crowd responded with a BIG, OHHHHHHHH. Rodgers said, oh there must be some Vikings fans here tonight.
He is going to be one of if not the highest paid QB/Player in the NFL when his contract gets completed and will hopefully go down as one of the best in Packer history. Do you want your quarterback acting like this, even if in fun or do you want him to respond with a, sorry to see him go and we will try to move on without him?
I say let him be who he is because who is, has been pretty good so far.