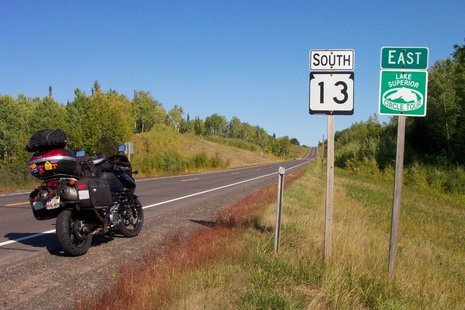 SUPERIOR, WI (WTAQ) - Wisconsin's fourth Scenic Byway was designated Wednesday.
It covers about 70 miles of Highway 13 from near Superior through Washburn.
Transportation Secretary Mark Gottlieb announced the designation, and he praised the local governments and groups which sought it.
The DOT said the road provides stunning views of Lake Superior, plus a number of forest areas. It also provides access to the Apostle Islands National Lakeshore, the Northwest Wildlife Refuge, and Chequamegon-Nicolet National Forest.
Gottlieb says the Scenic Byway designation will help promote what he calls a "treasure."
The 7-year-old byway program seeks to promote and enhance some of Wisconsin's most scenic and historic roadways.
Gottlieb says the far northern stretch of Highway 13 is now eligible for a similar national designation.
Wisconsin's other Scenic Byways are located on Highways 42 and 57 in Door County, Highway 35 along the Mississippi River, and Highway 60 near the Lower Wisconsin River.