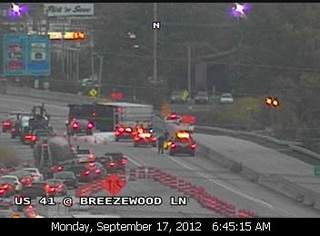 NEENAH, WI (WTAQ) - Wisconsin State Patrol officials say the scene of a semi truck crash has been cleared on Highway 41 in the Fox Valley.
A semi rolled over just past the construction zone at Breezewood Lane, causing two northbound lanes of the highway to close in the Neenah area.
The all-clear was given just before 11 a.m.
This is a picture from a webcam from the Wisconsin Department of Transportation.