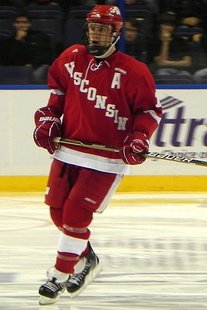 MANKATO, MN (WTAQ) - The Wisconsin women's hockey team blanked a second straight opponent in a 2-0 win over Minnesota State Friday afternoon.
Goalie Alex Rigsby hasn't allowed a score in 129 minutes. Her defense only allowed 14 shots on the goal in the victory.
Erika Sowchuk put Wisconsin on the board first with a goal in the first period. Alev Kelter scored an insurance goal six minutes into the 3rd
The Badgers go for the sweep of Minnesota State Saturday afternoon at 2 p.m. in LaBahn Arena.