« back to Movies
The Thing (1982)
Release Date: None
Genres: Horror, SciFi/Fantasy
Cast: Kurt Russell, Wilford Brimley, T.K. Carter, David Clennon, Keith David, Richard A. Dysart, Charles Hallahan, Peter Maloney, Richard Masur
Directors: John Carpenter
Distributor: Universal Pictures
The stage is set for havoc and terror when a 12-man research team finds an alien being that has fallen from the sky and has been buried for over 100,000 years.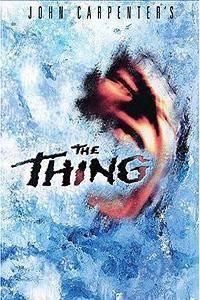 Show Times / Buy Tickets
There are no current showings for The Thing (1982) in this area.