« back to Movies
The Real American - Joe McCarthy
Release Date: None
Genres: Drama
Cast: John Session, Justine Waddell, Trystan Gravelle, James Garnon, Philip Bulcock, Al Gregg, Robert Lyons, Tim Ahern, Ryan McCluskey, Toby Longworth
Directors: Lutz Hachmeister
A documentary, with both dramatization and archival footage on the infamous senator from Appleton, Wisconsin who first drew attention to the notion of subversive activity within our government. With never before seen archival footage and interviews with leading political figures, family members, and opponents (including those who had to testify before the Permanent Subcommittee on Investigations), this film will challenge conventional thinking and present a new discourse to McCarthy fans and foes alike.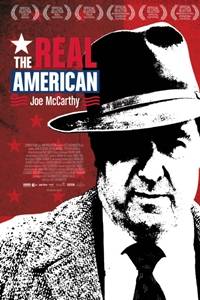 Show Times / Buy Tickets
There are no current showings for The Real American - Joe McCarthy in this area.