Can hearing aids help with Tinnitus and what if I don't have a hearing loss?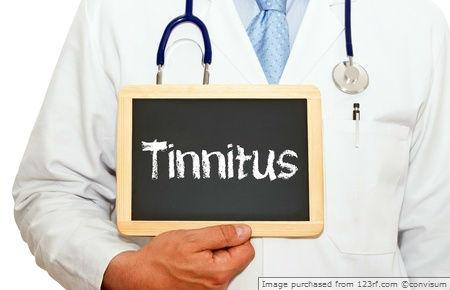 Do you hear ringing, chirping, or buzzing in your ears? Then you have Tinnitus. Tinnitus sufferers can now find relief using a hearing instrument that teaches your brain to ignore unwanted sounds. Several hearing aid manufacturers now offer products that help relieve the effects of Tinnitus that so many people suffer.
Several years ago, hearing aid manufacturer Widex introduced their Widex Zen Therapy. Dr. Robert Sweetow, Ph.D. is a respected authority on Tinnitus from University of California, San Francisco, with 30 years experience in treating the hearing impairment caused by Tinnitus.
Dr. Sweetow conducted a study with Zen tones a new technology using fractal tones available in the Widex hearing aids. Over 80% of the individuals involved in the technology study stated that they found it easier to relax when they were listening to the Zen fractal tones which were breaking the stress cycle often induced by Tinnitus. Widexs Zen program which is used for tinnitus patients is available in most of their hearing aids. Widexs new ZEN2GO s especially designed for those that don't have a hearing loss, and is dispensed by independent hearing aid providers .
Starkey recently introduced the new Xino Tinnitus, a small receiver-in-the canal hearing instrument, which is designed to deliver all day relief from Tinnitus. Using Starkeys Multiflex Tinnitus Technology, Xino Tinnitus creates a customizable and comforting sound stimulus that you and your hearing professional can fine-tune to soothe the unique, irritating sounds you hear. The result is personalized sound therapy that is designed like other brands to mask or cover up your Tinnitus and take your focus off your Tinnitus.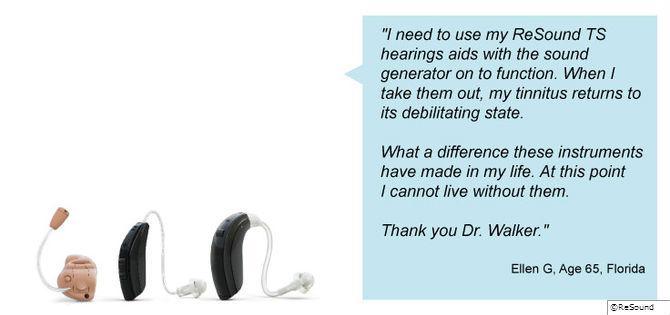 One highly effective hearing aid in managing Tinnitus is the Alera TS from ReSound, a technology leader in hearing aid solutions. The Alera TS combines an advanced hearing aid with a Tinnitus Sound Generator (TSG). The TSG is used to administer sounds that make the disturbing Tinnitus noise less noticeable, drawing your attention away from it. This is a common approach in Sound Therapy. The Alera TS helps change the way you respond to Tinnitus by diverting your attention away from it, said Michael Piskosz, M.S., from ReSound. This kind of sound therapy, when combined with informed counseling, is recognized as a highly effective way of managing Tinnitus.
ReSound recently became the preferred Hearing Aid Provider for the Tinnitus Practitioners Association, a non-profit organization that provides practical education and training in tinnitus and sound sensitivity rehabilitation. We chose ReSound as our preferred provider based on the flexibility of the Alera TS hearing aid to adapt to all current treatment programs for tinnitus, said Nathan Bauman, Founder of the Tinnitus Practitioners Association. Recently, ReSound introduced their new Verso hearing aids. The Verso TS has the Tinnitus Sound Generator as well as Binaural Fusion in the Behind-the-ear and Receiver-in the-ear style hearing aids.
If you suffer from the ringing, chirping, buzzing or other noises in the ear, you may have a hearing loss and should have your hearing tested. As you have just read there is relief available. Contact your local hearing care provider to schedule your hearing test today !
By Susan L. Fenrich, BC-HIS, Licensed Hearing Instrument Specialist, Board Certified in Hearing Instrument Sciences
The content contributions of Welsch Hearing Aid Company should not be considered by anyone as a substitute for medical or other hearing health professional diagnosis, treatment, advice, or recommendations.